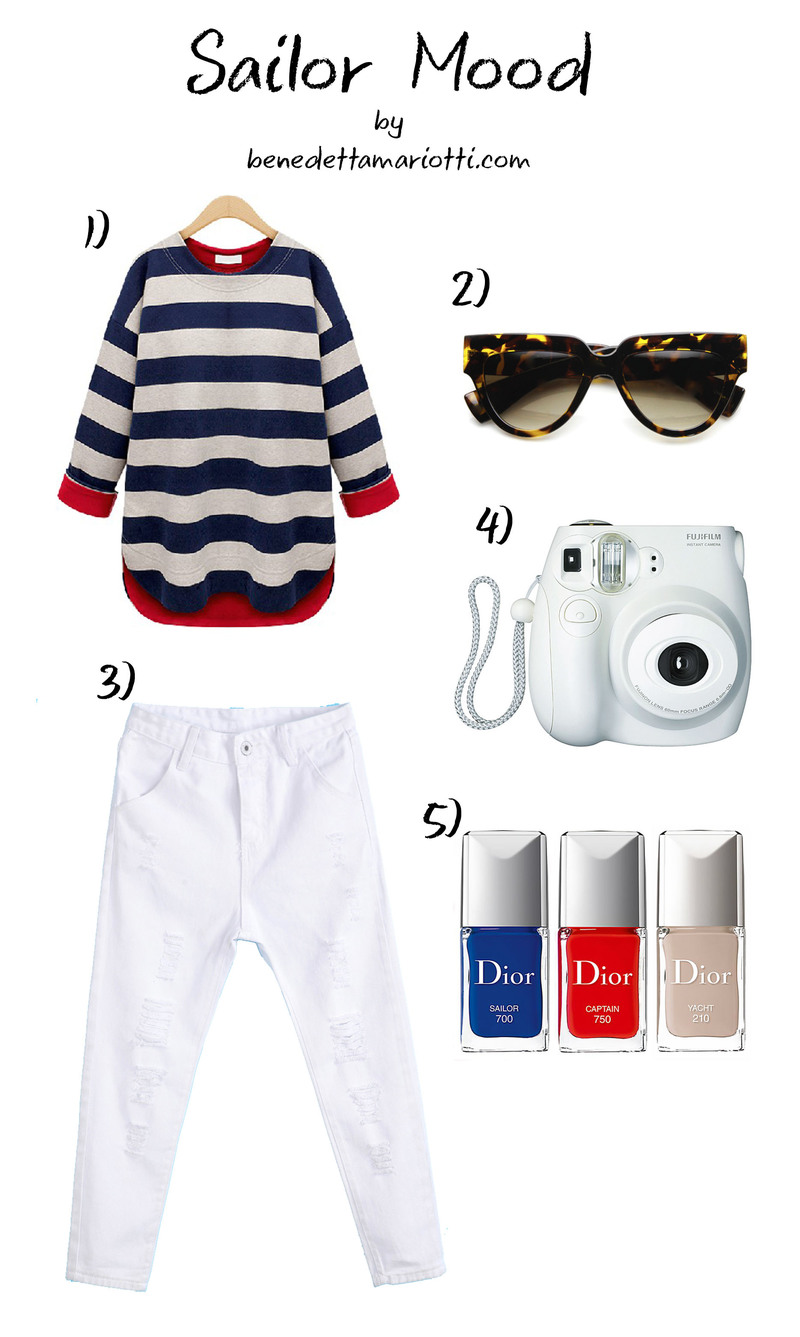 Inspirations of the Week.
Ciao ragazzi! Nel post vi oggi vi parlo di due mood che mi sono venuti in mente di recente: lo stile marinaro e lo stile contemporaneo hippie. Mi sono messa al pc, o meglio, al mac, ho girovagato per circa un paio d'ore e ne sono usciti questi due moodboard. Per rifinire megli gli outfit ho messo alcuni oggetti e
beauty items
che sono un pò il mio chiodo fisso di recente. Il primo fra tutti è la
Instax Fujifilm
, la rispolverata Polaroid color pastello che tanto ci ha fatto appassionare negli anni passati.
Un volere-ma-non-sempre-potere dei giorni nostri invece è quasi l'intera
Collezione di Smalti Dior
, sia per la
Primavera
(palette pastello), sia per l'
Estate
(palette rossa-blu-beige)!
Il resto dell'abbigliamento è tutto by
SHEINSIDE
, uno dei miei shop online preferiti, sotto vi metto tutti i link per i vostri acquisti.
Spero vi piaccia,
Un kiss,
Benedetta
OUTFIT: Sailor Mood
1)
Sheinside
2)
ZeroUV
3)
Sheinside
4) Instax Fujifilm
5) Dior
OUTFIT: California Dream
1)
Sheinside
2)
Sheinside
3) Cèline
4) Dior
5)
Zerouv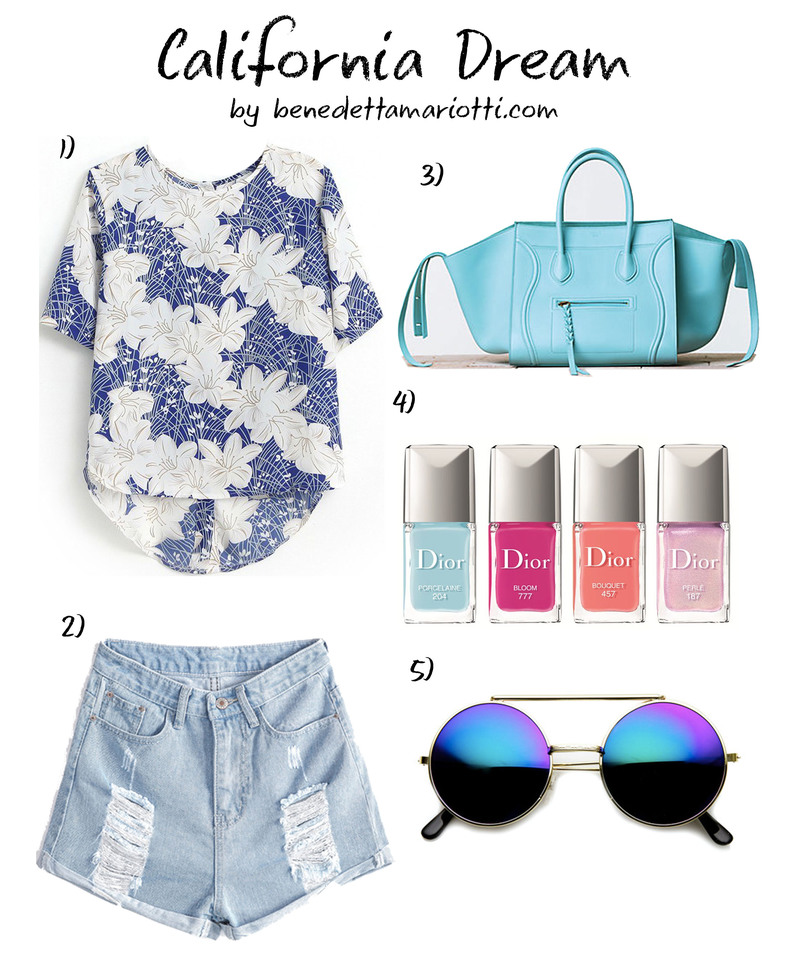 Commenti